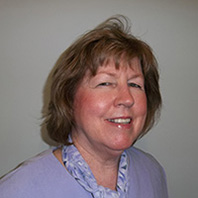 Boever, Patricia , PhD.
Licensed Psychologist
St. Louis University
I have enjoyed working with people healing from traumatic injuries and rebuilding their lives in more loving and successful ways. This is a joint endeavor in which we both are fully engaged. Sometimes the anxiety, depression or abuse seems to be overwhelming. Still, gradually, growth emerges. The outcome is not always the one expected, but is usually understood as movement in the right direction. My current focus is on developing personal growth workshops in collaboration with other professionals.
---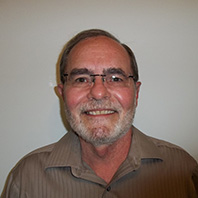 Haines, Michael, PhD
Licensed Psychologist
St. Louis University
I have an insight-oriented relational approach to therapy that emphasizes the curative powers of an active partnership with my clients. I help clients develop insight into their emotional difficulties, learn how to change internally and externally and to appreciate their unique qualities and abilities. One particular focus of my work is with individuals who have suffered early abuse, neglect, and loss. I have a special interest in working with victims of domestic violence and those with sexual dysfunction, anger management, or gay and lesbian relationship issues. I believe that every individual has the capacity for healing and growth.
---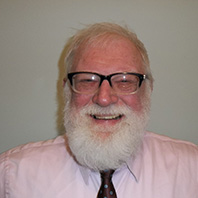 Jovick, Timothy, PhD
Licensed Psychologist
St. Louis University
I have an informal, relaxed approach to helping individuals of all ages express their feelings, discuss their problems and find better ways to live their lives. For the past thirty years, I have worked with many young people along with members of their families to find solutions to their particular social and emotional struggles. Some of the youth I see struggle with LGBT issues, and even though our society is growing in this regard, many challenges remain. As a veteran myself, I connect well to other veterans, especially those who suffer from life-altering, emotional experiences, including re-adjustment to civilian life and family issues for both active-service and post-service individuals.
---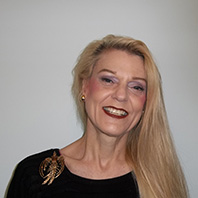 Kiel, Karol, MA
Licensed Psychologist
University of Missouri, St. Louis
I have worked with individuals with depression, bipolar disorder and interpersonal conflicts for the past 20 years, both in institutional settings and in an outpatient psychotherapy practice. I use a direct, structured, problem-solving approach to therapy, mainly cognitive behavioral, in order to help individuals address their problems and find better ways of coping. I also work with couples who want to save and improve their relationship as well as couples who have decided to divorce. I have experience working with gay and lesbian individuals and adolescents and connect well with both men and women.
---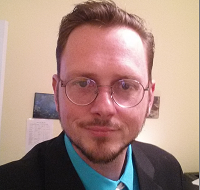 Krownapple, Michael, PsyD
Licensed Psychologist
Xavier University
I have a diverse background in treating mental health concerns of both adolescents and adults. Over the past ten years, I have worked with individuals having a range of problems from simple anxiety and adjustment issues to severe mental illness, substance abuse and sexual deviancy. My approach varies based on the problem and the client's goals, but typically reflects an existential philosophy emphasizing creative expression, supportive empowerment, and cognitive change. I have a special interest in helping individuals with disabilities cope effectively with adjustment pressures and empowering adolescents to use poetry in a therapeutic way.
---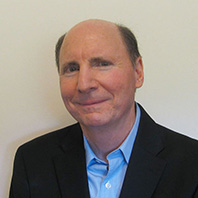 Rosen, Bob MSW
Licensed Clinical Social Worker
Washington University
I have specialized in working with children, adolescents and their families since 1990 in a variety of settings: schools, hospitals and family counseling agencies, including Kids in the Middle. In providing individual, family or group psychotherapy, I focus on building trust, opening communication, and improving problem solving skills in order to help children cope with the challenges they face. I love working with children of all ages and their families and am committed to providing a safe and comfortable environment.
---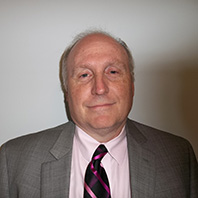 Vincenz, Felix, PhD
Licensed Psychologist
St. Louis University
I have over 29 years of experience in the field of clinical psychology across multiple practice settings. My areas of particular interest and expertise include marital and family therapy, individual cognitive behavioral therapy, and stress management and relaxation training. I have worked extensively with couples endeavoring to repair their relationships, and individuals struggling with depression, anxiety and/or traumatic stress disorders. I embrace an eclectic approach to therapy, yet one grounded in empirically-based science, recognizing the need to employ those therapeutic procedures that are most suited to the needs and interests of the client.
---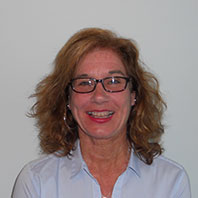 Laura A. Kern, MA, LPC
Licensed Professional Counselor
Webster University
As a licensed professional counselor, I have the privilege of working with people who are seeking guidance in the midst of adversity. I strive to respond to the most pressing issues and together explore their current situation by using a variety of therapeutic strategies. The process begins with helping the individual enhance their self-awareness, build on their strengths, and set goals for growth and healing. I believe that through a compassionate, collaborative approach, clients can come to manage the many challenges and stresses involved in coping with trauma, illness, loss and interpersonal strife. I love being a counselor and devoting my efforts to empowerment of clients in their life situations.
---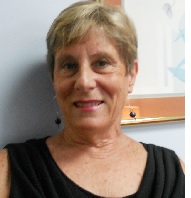 Patricia A Ferrugia, MA, MSW
Licensed Psychologist
Saint Louis University
For over 25 years I have counseled many wonderful children, adolescents, adults and families to maximize their growth and development. The greatest challenges of my clients have been coping with very difficult emotional and physical stresses at home, school or work. My primary treatment orientation uses Mindfulness based Cognitive Behavioral Therapy and Solution Focused Brief Therapy. I also have background in developmental disabilities and school social work. My approach is pragmatic and straightforward, as I strive to help clients experience a greater sense of self-acceptance, self-direction, coping skills, and strengthening of trusting and intimate relationships.